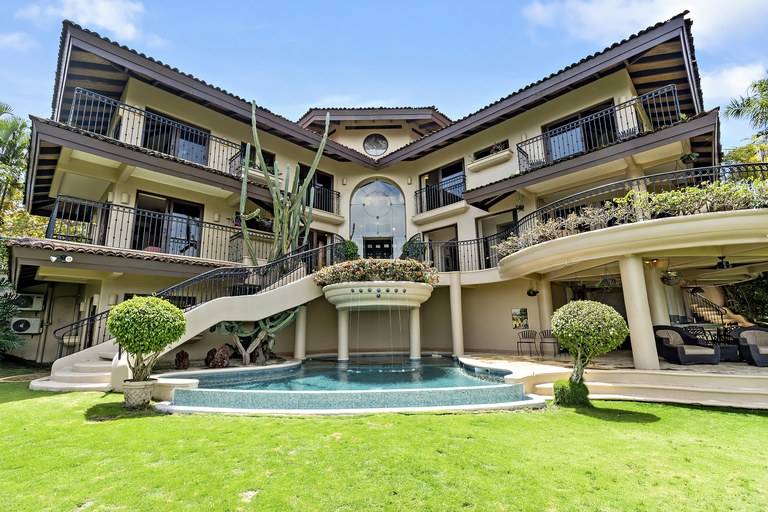 Casa Sueños Escondidos, Jacó
Puntarenas
|
Garabito
|
Jacó
USO DE SUELO: Residencial
Located in the prestigious development of Faro Escondido, one of the most exclusive communities along the Pacific Coast, this 5-bedroom home is situated within the Los Suenos Resort and Marina, and offers a magical, storybook setting; luxury living and amenities; and unparalled views of the Pacific Ocean and Herradura Island. Welcome to the whimsical and majestic, Casa de Suenos Escondidos.
Meaning "House of Hidden Dreams" in Spanish, Casa de Suenos Escondidos certainly lives up to its name. The home is a hidden gem, set among the cliffs, which allows for maximum privacy and the ultimate in ocean views. 
As you enter the home, you immediately see jaw-dropping views of the ocean through the two-story arched window, which brings a light and dreamy feel to the home. While seeing this picture perfect view, you realize that you are surrounded by vaulted ceilings; mature indoor palm trees and lush plants; an old world, natural stone floor; and charming wrote iron railings throughout. This is a home rich in heritage—that has embraced the traditional Costa Rican culture—which you can see in its custom hardwood doors, brilliant colors of Costa Rican tiles, custom painted sinks, and built-in alcove benches. 
The kitchen also has original hand painted tiles; plenty of countertop space for preparing meals; and authentic hard wood shutters that open to the fresh breezes, plant life, and tremendous ocean views. 
And, while these things can be changed–pursuant to what the new owner envisions in his or her dream home—the best things about this home are the things that cannot be changed–or replicated. 
For example, from every space in this home you can simply open the accordion style doors, and allow the ocean breezes and sounds of water–whether from the main floor jacuzzi or the ground floor pool and fountains—to be with you throughout the day.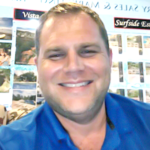 Otras propiedades similares